I just learned that the Oklahoma City Metropolitan Library's TV show "Read About It" is showing the interview they did with me back in May. Here's a link for times. I talk about Call to the Hunt and Murdered by Human Wolves. Mostly we talked about MbHW because of the local angle. I haven't seen the show yet, so I have no idea how it turned out.
Speaking of The Werewolf Saga books, I told you I'd get a ringing endorsement from somebody who knows a thing or two about the big, bad wolf. (aka )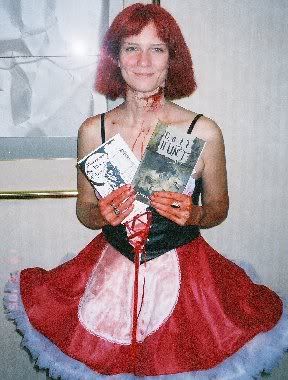 We won't discuss the severed lycanthropic head she was carrying around in a basket, though.